Friday 11th September.
We enjoyed reading the book "Elmer" so much that we decided to sponge paint Elmer and his elephant friends.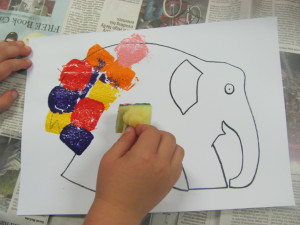 Thursday 17th September.
During the week senior infants cut out their Elmers. Junior infants practiced cutting lines and waves, soon they will be able to cut out their own art work too.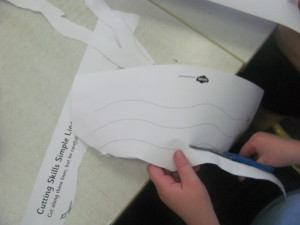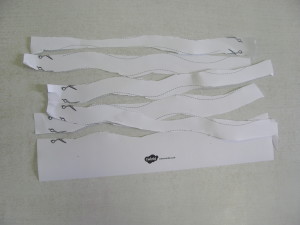 Have a look at our lovely new classroom display "Elmer's Elephant Parade".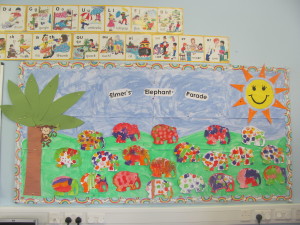 Click on the picture to enlarge it!