Friday 18th September 2015.
During the week we read the story "Owl Babies" by Martin Waddell. We really enjoyed the story, it is about three baby owls called Percy, Sarah and Bill. In music we learned a song called "The Owl" which we love singing and doing the actions to.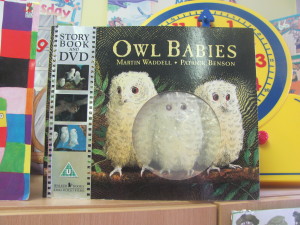 For our art today we made these cute owl babies. We sponge painted the fluffy little owls using a round kitchen scrubber.