---
It's the…
EASTER HOLIDAYS!!
WOO-HOO!
THE CHILDREN HAVE ALL PRODUCED SOME LOVELY EASTER ART
PARENTS
PLEASE READ AND RETAIN THE FOLLOWING INFORMATION REGARDING YOUR CHILD:
COMMON COVID-19 SYMPTOMS:
*High temperature
*New cough – this can be any kind of cough, not just dry
*Loss or changed sense of taste or smell
*Shortness of breath
WHAT TO DO:
ISOLATE YOUR CHILD FROM OTHER PEOPLE
TREAT YOUR CHILD AT HOME FOR THEIR SYMPTOMS
LESS COMMON COVID-19 SYMPTOMS:
*Sore throat
*Headaches
*Feeling sick or vomiting
WHAT TO DO:
IF YOUR CHILD HAS ANY OF THESE SYMPTOMS KEEP THEM AT HOME FOR AT LEAST 48 HOURS.
FOR MORE DETAILED INFORMATION SEE HSE WEBSITE:
INFORMATION VIDEOS FOR CHILDREN – AND PARENTS OF CHILDREN – IN 3RD-6TH CLASS
 Video for  Third – sixth class English – https://youtu.be/IfrNHfHo5vI
 Video for  Parents in English – https://youtu.be/hg2wRiXXSpc
STAY SAFE AND WELL!!!
N.B.

PLEASE MAKE SURE TO FILL OUT
'Return to Educational Facility Parental Declaration Form' (below).
 Also, please read the following letter from Deputy Chief Medical Officer
letter-from-dcmo-to-schools-260221
……………………………………….
OUR NEWLY-DESIGNED PLAYGROUND!
 A HUGE 'Thank You' to parents, Tanya & George Ross and Justyna Kalitynska. A very big 'Thank You' also, to Tanya's sister – Yvonne Murray…and a VERY special 'Thank You' to Tanya's father – Frank Murray – for the superb aerial photos.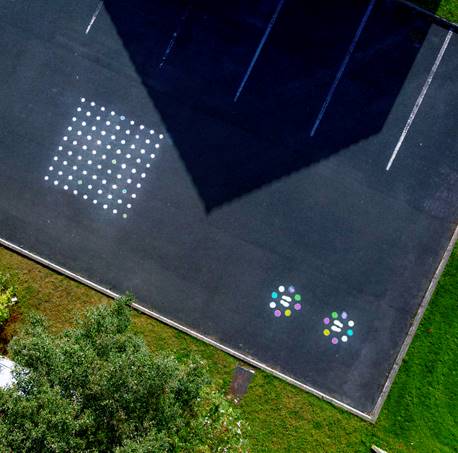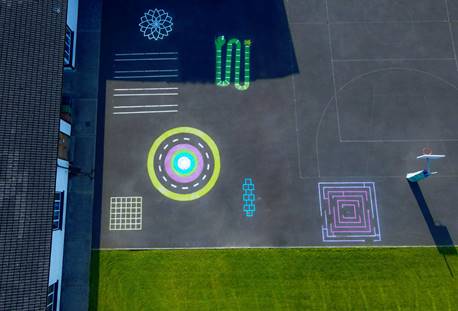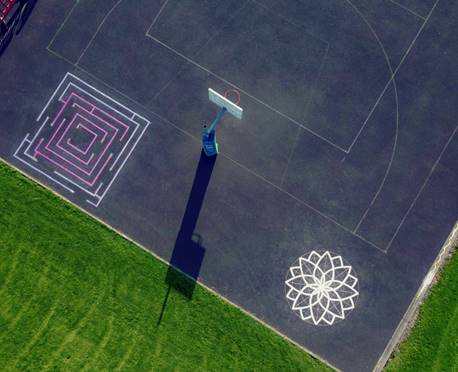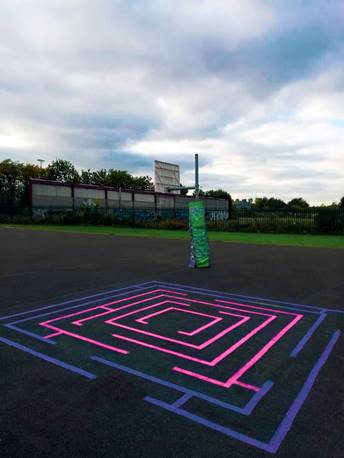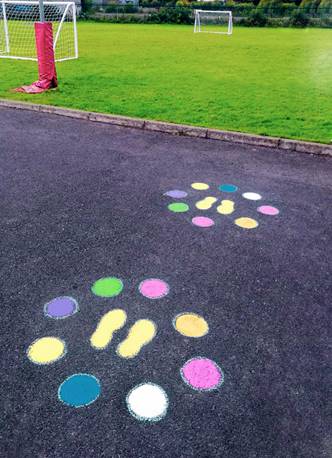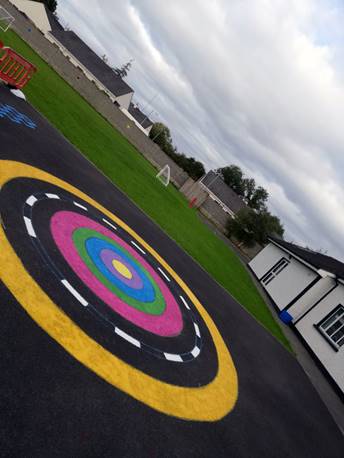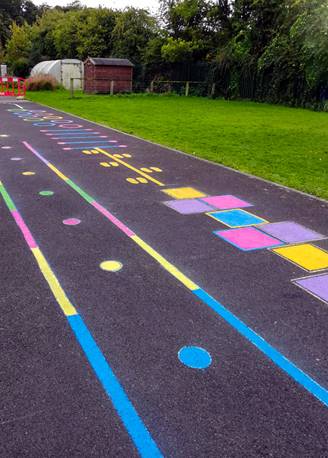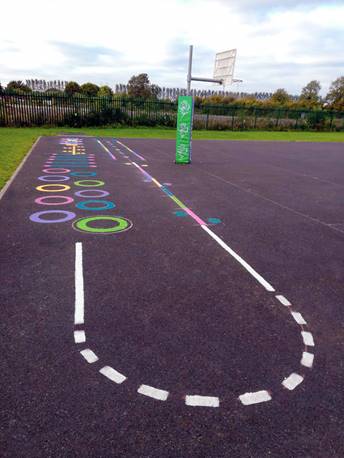 ………………….
PARENTS, PLEASE LOOK AT THE FOLLOWING BACK-TO-SCHOOL ADVISORY POSTERS
………………
PLEASE WATCH THE FOLLOWING VIDEO FOR YOUR CLASS TO DEMONSTRATE RETURN TO SCHOOL ROUTINE:
INFANTS: https://photos.app.goo.gl/PrqkEeAW1z8iuowJ7
1ST & 2ND CLASS: https://photos.app.goo.gl/ipUbN7T2At31MEaN7
3RD & 4TH CLASS: https://photos.app.goo.gl/nX4ojagWH6SEcEM77
5TH & 6TH CLASS: https://photos.app.goo.gl/AvySwoBhcAe4Nt9f6
PLEASE READ THE FOLLOWING INFORMATION:
re-opening-of-charleville-national-school
physical-distancing-safe-school-attendance

charleville-n-s-return-to-school-plan-aug-20
Some very important points to consider on returning to school
SYMPTOMS
If you are displaying any symptoms of Covid-19 Virus please do not attend school. Also, if you have travelled to countries NOT on the 'Green List', please quarantine for two weeks.
………………………………..
LEAD WORKER REPRESENTATIVES
Charleville N.S has appointed a Lead Worker Representative (LWR) – Jim Smyth – in school, along with a Deputy LWR. – Gloria Mollison.
………………………………..
GOOD PRACTICE
PLEASE ENCOURAGE YOUR CHILD TO REGULARLY MAINTAIN SOCIAL DISTANCING AND WASH HIS/HER HANDS.
PLEASE CLEAN LUNCHBOXES AND BOTTLES DAILY.
………………………………..
SOCIAL DISTANCING
Children in Junior Classes (Junior Infants-2nd Class) will not be expected to practise Social Distancing. Each Classroom will be a self-contained 'Bubble' within which there will be small self-contained groups – 'Pods'.
………………………………..
DESIGNATED COLOURS
Each class will be assigned a colour. This colour will indicate where students should go in the morning prior to school, during breaks and at the end of school.
Colour-coded trails will be painted to show students where they should go. The colour system will benefit junior classes, especially our infants:
Junior and Senior Infants  – Yellow
1st & 2nd – Red
3rd& 4th – Blue
5th & 6th – Green
………………………………..
 SCHOOL DAY
Entering School
N.B. Parents should remain with their children and 'Bus Children' should remain on the bus, until access to the school is granted.
School starts at 9.10 a.m.
3rd & 4th Class and 5th & 6th Class may arrive from 9.00 a.m.
3rd & 4th Class enter via front door and 5th & 6th Class enter through staff carpark and their classroom fire door.
Infants, and 1st & 2nd Class should arrive at 9:10 a.m.
Infants should enter via the staff carpark and their classroom fire door.
1st & 2nd Class should enter via front gate and in through their fire door.
Leaving School
Junior Infants will finish at 12:30 p.m. each day (until Friday 2nd October 2020) and exit through their fire door.
Senior Infants will finish at 2.00 p.m. and exit through their fire door.
1st to 6th Class will finish at 2:50 p.m.
5th & 6th Class will exit via the staff car park gate.
1st & 2nd Class will exit via their fire door and wait in their class bubble at the fire door until collected.
3rd & 4th Class will exit via the main front door and the front gate. They will also wait at the front door with their class bubble until collected.
Pupils leaving by bus may leave at 2:40 p.m. – this will help with congestion at 2:50 p.m. at the school gate.
Classes will depart the school building one at a time through their designated door. If the weather is poor then they will remain in class until there is someone to collect them.
………………………………..
Pupils will sanitize their hands as they enter the classroom.
………………………………..
Teachers will remind students of procedures for prevention every morning prior to starting lessons.
The importance of good respiratory measures:
Avoid touching the face, eyes, nose and mouth
Cover coughs/sneezes with an elbow or a tissue
Dispose of tissues in a bin
Hand hygiene will be needed (either hand-washing or sanitization)
On arrival at school
Before eating or drinking
After using the toilet
After playing outdoors
When their hands are physically dirty
When they cough or sneeze
………………………………..
Senior students may have their own hand-sanitizing gel.
Junior classes will be helped by staff / teacher / SNA to follow hand hygiene.
………………………………..
Under no circumstances will students share any equipment. If possible we would ask that students have their own paintbrush for art. It is also important that parents/carers check regularly that all students have appropriate stationery supplies.
In so far as possible, it is requested that children will bring their own pens, pencils, colours, rubbers, etc., to school in their own pencil case to avoid the sharing of equipment.
………………………………..
If there is a change in collection please notify the school via phone/email/text.
………………………………..
We ask that parents/ guardians can only access the school by appointment via  email or by call. Upon entering you must sign in at the entrance to the school.
Here's this year's School Calendar: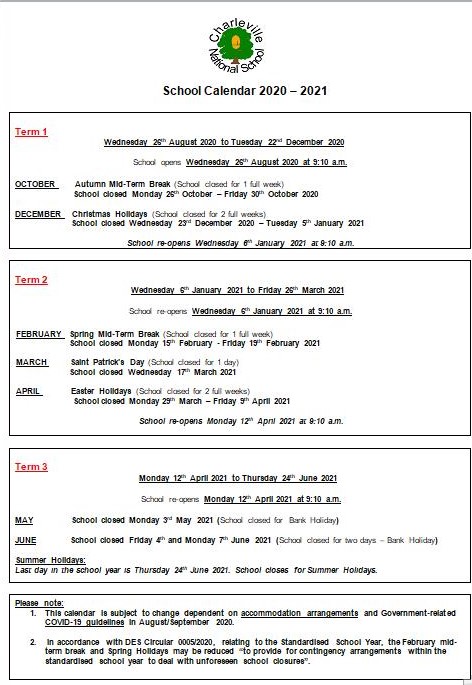 ……………………………………..
…………………………….
About us….
Charleville National School is situated on Church View, Tullamore, Co. Offaly. There are 90 pupils attending our school. The school has 5 permanent teachers; 4 mainstream class teachers, one full time SEN (Special Educational Needs) teacher, one part-time SEN teacher and two Special Needs Assistants. Ms Gloria Mollison is the school's Principal.
Charleville National School is a Church of Ireland School established by the Minister for Education. We aim to promote the full and harmonious development of all aspects of the pupil, intellectual, physical, cultural, moral and spiritual including a living relationship with God and with other people. The School provides Religious Education for our pupils in accordance with the doctrines, practices and traditions of the Church of Ireland and promotes the formation of pupils in the Church of Ireland faith.
The aim of Charleville National School is to provide a caring learning environment, which facilitates the nurturing of each pupil's full educational potential.  The achievement of this aim is reached through careful planning, communication with parents and through our daily academic routines in accordance with the Department of Education Primary School Curriculum (1999). Teachers and parents are partners in the children's education, with co-operation and communication between home and school being vital ingredients in the educational process.
Through this website we aim to share information with parents, prospective parents and the wider community concerning school policies, rules and routines. Charleville operates in accordance with the Education Act 1998 and the Rules for National Schools as determined by the Department of Education and Skills.